We comply with the NEN-ISO 9001 2015 standard, under the auspices of Lloyds – proof that our quality assurance system meets strict requirements. Powerful, flexible, respond quickly and deliver as agreed, that makes VIOD a solid partner. In this way we guarantee our customers the best solutions with a constant quality.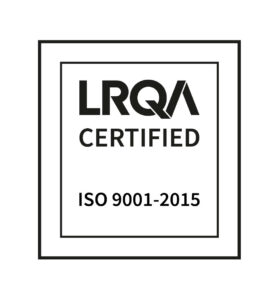 Production capabilities
VIOD Springs can produce compression, tension, torsion and steel wire springs from KI-C spring wire (0.2 to 18mm), stainless wire (0.2-15mm), Chrom-Vanadium ( 10-80mm), Chrom-silicone (1-16mm), square spring steel (1-10mm) and rectangular wire. All products are produced according to DIN standards (2095, 2096, 2097, 2098, 2088).
The Partner for these Industries
VIOD springs develops springs and suspension solutions for different segments of the market.
Agriculture: Conveyor coils, tension and compression springs for agricultural machinery.
Infrastructure and environment: Push and pull springs for waste containers.
Recreation: Pull and compression springs for play and sports equipment.
Petrochemistry: Compression springs for refineries.
Construction: Compression springs for heavy industrial installations (including cranes, screens, crushers and conveyors) and for road construction machines. In addition, VIOD springs develops extension springs for sun protection.
Medical: Spirals for medical equipment.
Food industry: Compression springs for bottling machines.
Vehicle technology: Extension and compression springs for trailers and trailers. Torsion springs for trailer construction and, the only one in the market, leaf springs for tarpaulins