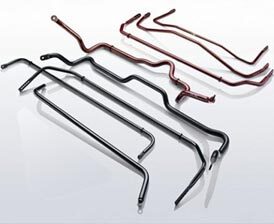 4WD Springs
4WD vehicles are often driven in rough terrain where the ground clearance and suspension travel are of great importance.
VIOD springs produces customer-specific elevated and/or weighted helical springs for these applications. It is also possible to have customised stabiliser bars produced at VIOD springs for the 4WD market segment.
Production possibilities chrome vanadium 10-40mm chrome silicon 1-18mm

More information
Are you interested in 4WD springs from VIOD springs but would you first like to know more about the possibilities? Feel free to leave us a message via the contact form.
Are you interested in our 4WD springs? Contact us.