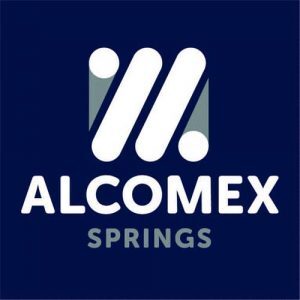 October 18, 2019
VIOD has become part of the Alcomex Group.
An important transfer took place on October 18. VIOD Feather Factory B.V. has become part of the Alcomex Group. We remain general manager of VIOD Verenfabriek B.V.. We are very pleased that VIOD will strengthen the Alcomex Group.
As a fully independent company within the Alcomex group, VIOD will have a bright future, while maintaining its organisation, location and name.
It was more or less obvious that a transfer at VIOD would take place in the coming years, after we have expanded VIOD for 37 years and 20 years respectively into what it is today. Because there is no natural succession within our families, we want to transfer responsibility for further expansion and internationalization of VIOD in due course.
It has been our preference to have VIOD taken over by an internationally operating Dutch spring company that is complementary to VIOD, creating a strong combination with added value and security for employees, customers and suppliers. The combination of Alcomex and VIOD is strong because both companies complement each other very well with regard to technical and production knowledge as well as the product market combinations in which they are active.
The Alcomex Group is internationally active with sales and distribution centers in the Netherlands, Germany, France, the Czech Republic, Austria, Poland, Romania and Slovakia.
We have known Conrad Hietink and Jelle van Vliet of Alcomex for some time now and we are convinced that they will take VIOD further together with us, with respect for all relationships and everything that has been achieved to date.
We ourselves will remain actively involved in VIOD in the coming years, in order to ensure that the transfer proceeds smoothly and properly and to further expand VIOD together.
Although this is not a farewell letter for us, we would like to express our thanks in advance to everyone who has contributed to the success of VIOD. It goes without saying that we would also like to mention that VIOD has been built up thanks to the efforts and help of employees, customers, suppliers and other business relations. We would like to thank everyone again for their involvement.
We look forward with confidence to the future and to a successful collaboration with all our relations and with Alcomex. More information about Alcomex can be found at www.alcomex.nl.
Ben van Nieuwkerk and Barrie Goenee
Alcomex